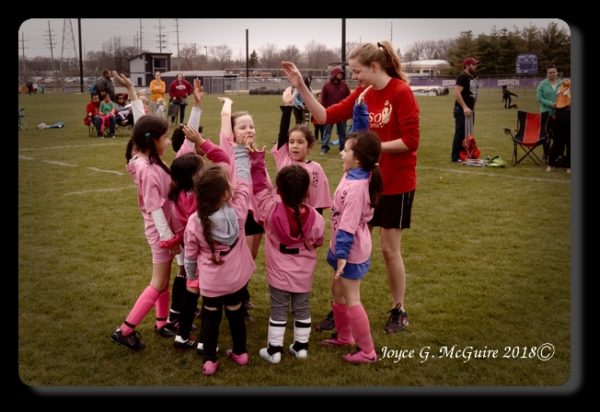 Last week, I started coaching Megan's soccer team. I have eleven girls. It is supposed to be a kindergarten team and I have ages from 3 to 7!
We had our first game Monday.  It went pretty well. I had one little girl who would come and sit at my feet until I told her what to do! I had 7 girls on the field at a time.  The ending score was 0-1.
After the game, while we were walking back to the car, there were some geese with their goslings walking across the tracks in front of us.  It was really cute!